Top Design Tips When Renovating or Building a New Home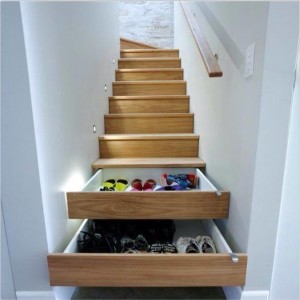 Renovating your existing home or building new is possibly one of the most exciting projects we can engage in. We all have dreams and ideas of how or what we want our ideal home to look and feel like when its complete but when the project gets underway reality suddenly strikes when so many questions are requiring often immediate answers to which you may not have had enough time to consider, or you begin to feel overwhelmed about where to start with making those all important foundational decisions that will set the scene for what's to come next both with the exterior and interior finishes.
At the beginning of any building project we underestimate how much of our time (when we are already time poor), will be required to be available to the team of contractors involved, researching materials and suppliers, feeling confident you have access to all there is available so you know you are making fully informed choices along with the burning question:  are you getting value for your investment?
If a systematic approach is taken to making these key decisions then your project should flow and make you feel as if you are the one in control rather than being pulled in all directions by the many contractors involved in executing your project.
For some it may be the first time you have engaged in such an undertaking. One of the biggest challenges is knowing where to start in deciding a design style, what colours to use, how to create the wow factor, what architectural features should or can be highlighted both on the exterior and interior, how to use texture and pattern. 
The following tips will help you get your exterior and interior design elements underway:
Collect pictures from magazine's or internet sites of things you like in the way of colour options for the exterior and interior spaces, kitchens, bathrooms, window styles, furniture and accessories etc and create a mood board or home ideas scrap book that you can carry around with you. Very quickly your style will begin to evolve if you are unsure of what this may be.
Consider if connectivity between the exterior and interior is important for you as this will influence decisions on colour choices for Roof, windows and exterior cladding. Looking at carpets and interior paint colour options concurrently with the exterior scheme can be hugely helpful with making exterior colour decisions.
Before framing goes up and windows ordered, carefully think about how each interior space is going to be used and the furniture positioning. The placement and size of some windows may be too restrictive to suit your needs and wants. It's better to make minor changes before orders are placed.
Think about how you want to dress the windows in each space before windows are framed and ordered. This may seem premature, however will eliminate disappointment later in the project when restrictions often impede window dressing options.
The interior colour scheme generally starts with deciding on the high cost investment elements such as the flooring and Kitchen. These elements are least likely to be replaced after a few years so you want to make sure these decisions are made with great care and have a timeless quality to them. Work from the ground up.
Consider your Kitchen benchtop early in the interior design concept. This can often be the seedling or catalyst that drives the rest of the interior colour scheme. This can be done even if you have not finalised your kitchen design.
Hard floor surface areas (tiles, wood, concrete, bamboo, cork etc), consider if you want these to visually flow seamlessly from the carpet to create greater spatial awareness e.g. dark with dark, light with light, or if you want these areas to be visually independent which is created with dark and light juxtapositions.
Look for opportunities to introduce texture or pattern to accentuate architectural features, create a visual wow or delineate functional areas within a large open plan space. Consider how you can create a main entrance interior to your home that will create an energetic welcome for your guests.
Play with differing gloss levels of hard surfaces which will create depth and character to a room. Great opportunities for this can be applied in Kitchens and Bathrooms in particular.
Take inspiration from your outdoor surroundings. Flowering trees or ocean views may just be the seedling for accent colours for the interior. This is a great way of visually extending and connecting the outdoors with the indoors.
Where you have multiple bathrooms (ensuites  included), it is more common to follow a similar theme in terms of colour, materials used and vanity styles. Variations of how the materials are used between each bathroom will offer a sense of individuality and practicality for each space.
A Powder Room is a great opportunity to introduce opulence and subdued ambience and can be completely different in style to your other bathrooms. It is however still advisable to play on the general architectural and decor themes.
Interior lighting should include general, task and ambient phases at a minimum. Decorative lighting options available offers amazing opportunities to enhance design elements to specific areas such as Kitchen and Bathrooms or any architectural feature you may wish to highlight to give that extra distinction. Put as many general lighting switches on dimmers if you have limited space for introducing floor or table lamps to provide ambient light sources.
Light globes come in white and yellow light spectrums. When choosing interior colours so consider what colour globes you prefer as this will alter the way in which the colour will present in each space. White globes will offer a crisper context to that of the warmer yellow globe affect. Fluorescent bulbs offer light as close to natural day light so worthwhile considering this in bathroom areas where makeup application is intended in particular.
Heat pumps are popular heating and air conditioning appliances in renovated and new homes. Positioning of these for efficient air flow is paramount; however installation should ideally not be done in isolation to window treatment considerations avoiding unwelcomed compromises in design and interior aesthetics.
Working with an interior designer is a valued investment where you are empowered and overwhelm is removed. Your project will run more cost effectively and with greater ease and confidence knowing you will make critical decisions ahead of time avoiding potential costly and often irreversible mistakes. Bonuses such as having access to trade only showrooms and suppliers offers greater choice and the savings available will more than pay for the interior design consultancy investment.